Chair of Surgery, Northern Clinical School and SERT Institute, Director
Tom Hugh is the Chair of Surgery at the Northern Clinical School, University of Sydney. He is an Upper Gastro-Intestinal surgeon based at Royal North Shore Hospital and North Shore Private Hospital, Sydney Australia. His clinical interests include the management of benign and malignant liver tumours, gallstone disease and repair of groin and complex abdominal wall hernias. He has a long-standing interest in clinical audit and has been the instigator and driver of several on-going prospective clinical databases in the Northern Upper GI Surgical unit at RNSH (Total practice Upper GI surgery, Liver resection, and Cholecystectomy). He was a co-founder of the Kolling Institute liver tumour bio-bank which was established in 2001. Currently, this contains approximately 500 banked tumour specimens which are all linked to a long-term clinical database.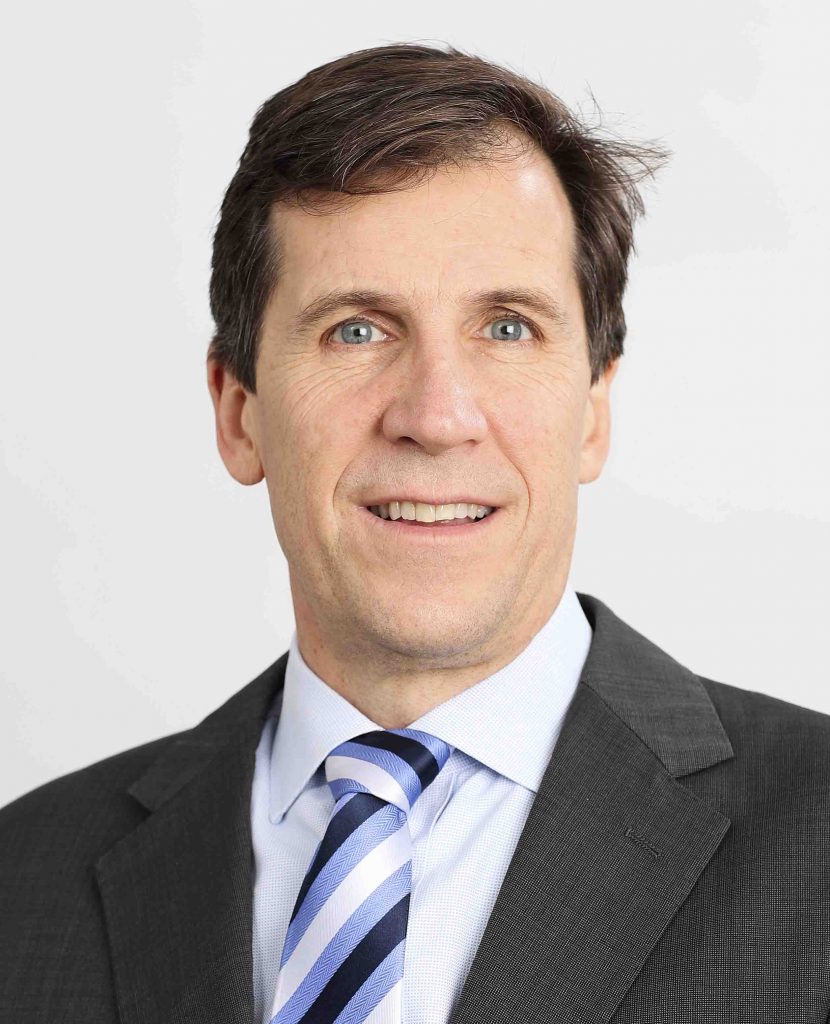 Tom supervises PhD, Masters and medical students, and is actively engaged in both clinical and laboratory-based research. He is invited to talk regularly at national and international surgical meetings. He is a member of the Board of CanSur, a not-for-profit cancer surgery research foundation based in the Kolling Institute, RNSH.
Tom has a long-standing interest in clinical skills training and was one of two surgeons who established a state-of-art skills training centre at RNSH in 2005. He has designed, delivered and taught on more than 100 skills training courses since 1998. Currently, he is the Clinical Director of the Sydney Clinical Skills and Simulation Centre (SCSSC) at RNSH.
He has had extensive administrative experience over the past 20 years. Tom served as Head of the Department of Gastrointestinal Surgery at RNSH from 2006 to 2014, and then as Head of the RNSH Upper GI Surgery unit from 2014 to 2018. He has taken on multiple local and national committee roles ever since being appointed as a consultant surgeon at RNSH in 1998. He was a long-standing member (1999 to 2006) of the executive of the Sydney Upper Gastrointestinal Surgical Society (SUGSS) and an inaugural member of the Australia and New Zealand Hepato-Pancreato-Biliary Association (ANZHPBA) executive (established in 2004). Tom was a long-serving member of the ANZHPBA executive between 2005-2018, and he was the Chairperson of the ANZHPBA research committee from 2012 to 2017.
In 2016, Tom established the RNSH Data Analysis and Surgical Outcomes (DASO) unit
and the Surgical Education, Research and Training (SERT) Institute at RNSH. He is
passionate about the need for prospective "total practice" clinical audit to become routine
for all surgeons, as well as to improving engagement of surgeons in the public sector. He
continues in his role as Director of the RNSH SERT Institute.