Masters of Surgery Lead, SERT Institute.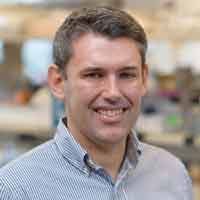 Anthony is an Endocrine-General Surgeon, Surgeon Scientist and Surgical Educator. Anthony's role with the SERT Institute is as a Unit of Study Coordinator for the popular post-graduate coursework degrees offered by the Discipline of Surgery, University of Sydney.
Anthony coordinates the Surgical Skills (SURG5031) subject which aims to prepare for Junior Doctors for Surgical Training. The subject is taught online and with a face-to-face workshop and includes teaching in technical skills and non-technical modules covering ethics, communication, professionalism, education, leadership, management and scholarship.
In his role with the SERT Institute, he aims to develop new post-graduate subjects and develop teaching opportunities for the Northern Clinical School and Northern Sydney Local Health District.
In addition to his interest in education, Anthony is involved in endocrine cancer research and is a current NHMRC Neil Hamilton Fairley Early Career Fellow and Senior Research Officer with the Cancer Division of the Garvan Institute of Medical Research.
More information about the post-graduate coursework degrees is available at:
http://sydney.edu.au/medicine/surgery/postgraduate/index.php
If you are interested in finding out more about teaching, post-graduate subjects and further opportunities, please contact Anthony at Anthony.glover@sydney.edu.au