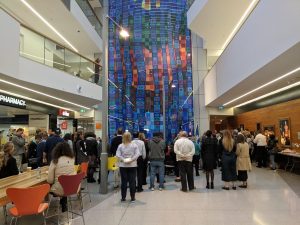 The Royal North Shore (RNS) Surgical Education, Research and Training (SERT) Institute was established in 2017. It was an initiative of the Department of Surgery and Anaesthesia, the Northern Clinical School of the University of Sydney and the Senior Surgical Staff at the hospital. The objectives of the SERT Institute are to:
Support surgeons in pursuing evidence-based practice.
Promote surgical research, training and education in all surgical departments.
Create new academic career opportunities for young surgeons.
Provide a dedicated physical space for all surgeons to enhance collaboration and interaction on the Royal North Shore campus
For more information, download the SERT strategic plan.