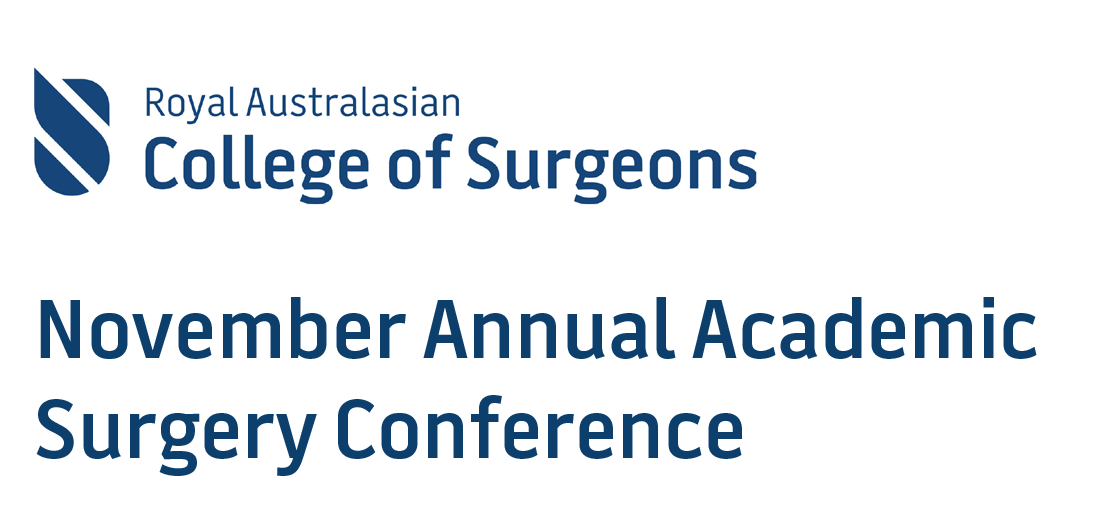 The Section of Academic Surgery and the Surgical Research Society of Australasia are pleased to announce the November Annual Academic Surgery Conference will be held on 3 – 4 November 2022 in Sydney, New South Wales. The November Annual Academic Surgery Conference offers an exceptional opportunity for trainees, scholarship recipients and fellows to present their latest research and interact with leading researchers and academics from Australia and Aotearoa New Zealand, as well as with invited internationally renowned academic surgeons from the USA.
Thursday, 3 November 2022: Section of Academic Surgery Conference
Friday, 4 November 2022: Surgical Research Society of Australasia Conference
Date: Thursday 3 – Friday 4 November 2022
Venue: RACS NSW State Office, Suite 1, Level 26, 201 Kent Street, Sydney, New South Wales
Time: 9:00am – 5:00pm Australian Eastern Daylight Time
Special Guests
Dr Prerna Ladha
Assistant Professor of Surgery at the Case Western Research University School of Medicine, representing the Association of Academic Surgeons, will present "Diagnostic Adjuncts in the Assessment of Hypovolemia – Is it all a Shot in the Dark?".
Professor Sandra Wong
The William N and Bessie Allyn Professor odebf Surgery and Chair of the Department of Surgery at the Geisel School of Medicine at Dartmouth, representing the Society of University Surgeons will present "We are Better Together – Surgery is a Team Sport".
Professor Christobel Saunders
James Stewart Chair of Surgery, University of Melbourne, on "Translating research into practice and policy – How can we make the leap, and why do we sometimes fall over?"
Awards
There are six prestigious and highly sought-after prizes that are awarded to research presentations during the conference:
The Young Investigator Award which provides financial support for the winner to attend and present their work at the Association for Academic Surgery Annual Scientific Meeting in the United States of America
The Developing a Career and skills in Academic Surgery (DCAS) Course Award which provides financial support for the winner to attend the DCAS Course
Four Travel Awards
Abstract submission for the Conference is now open and we welcome submission from all surgical specialties up until the submission deadline of 5:00pm AEST Wednesday 31 August 2022.
For information on abstract submission please see the event website.